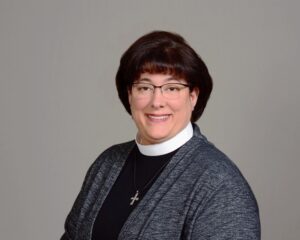 PASTOR KAREN PAHL
I am blessed to be a child of God, daughter, sister, friend, wife, mother of an almost 12 year old daughter and faithful pastor for the last 11 years. I am excited to serve this congregation and bring the gifts of getting to know people, building community, proclaiming God's Word, and sharing my faith in Jesus that relates to our daily lives.
I am always available to sit down and talk over coffee, tea, a Diet Coke (since I grew up in Atlanta), lunch or dinner. It's great to get to know you and your family or touch base over questions you have regarding faith and life.
Favorite Scripture
Romans 15:13
"I pray that God, the source of hope, will fill you completely with joy and peace because you trust in him. Then you will overflow with confident hope through the power of the Holy Spirit."
PASTOR KELLY ANDERSON
We're excited to have Pastor Kelly join us at LCR December 1, 2020!
CHERYL CIECZKA
I love working at LCR because it is like home to me, like a family. LCR is a community of love, support and encouragement which strengthens my ability to serve the church.
Favorite Scripture
Joshua 1:9
"Have I not commanded you? Be strong and courageous. Do not be afraid; do not be discouraged, for the Lord your God will be with you wherever you go."
HEATHER KESZLER
I have been blessed to be a member of this congregation for over 30 years. Not only did I grow up in this church, but my daughter has as well. I love the opportunity to be creative, which is why I love doing the communication here at LCR!
Favorite Scripture
Psalm 46:10
He says, "Be still, and know that I am God; I will be exalted among the nations, I will be exalted in the earth."
MARC HENKEL
I love working for the church because it gives me the opportunity and privilege to serve God and my church family.
Favorite Scripture
1 Corinthians 13:13
"And now these three remain: faith, hope and love. But the greatest of these is love."
JIM SODKE
DIRECTOR OF TRADITIONAL WORSHIP
LYNETTE JACOBSON
DIRECTOR OF CONTEMPORARY WORSHIP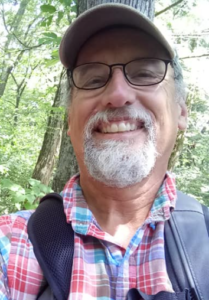 JACK SENZIG
CHOIR DIRECTOR