Faith Development
We want to share our faith with people of all ages. The message of God's love starts at an early age and continues all through our lives. We are privileged to teach our youngsters from age 3 through 6th grade the stories from the bible. Those lessons continue during Confirmation with an emphasis on serving those in the community. Adults have several bible study options. We appreciate all those who are willing to share their faith.
Sunday School
During the school year, students participate in Sunday School at 9 am between church services. This is a time to learn about the Bible and how to practice our faith in our everyday lives. The students give a Christmas Program in December and participate in multiple activities throughout the school year. For a calendar of events for the Sunday School Students, click here.
To register for the 2019-20 year, click here.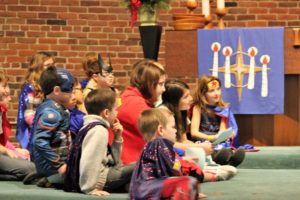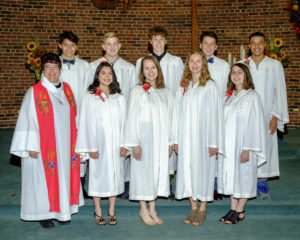 Confirmation
Students in grades 7 through 9 participate in Confirmation Classes. They have classes on Sunday morning during the Education Hour and on Wednesday night from 5:30 to 6:30 pm during the school year. These students focus on specific knowledge from Martin Luther's Small Catechism. When students reach 10th grade, we celebrate the Rite of Confirmation with them and welcome them as adult members of the church. For a schedule of the Confirmands lessons, click here.
Adult Education
Adults also have the opportunity to learn during the Education hour between worship services on Sundays. We often have speakers talking about various topics. This is an excellent time to expand our knowledge about not only our faith, but about topics happening in the world around us. For a schedule of the adult learning, click here.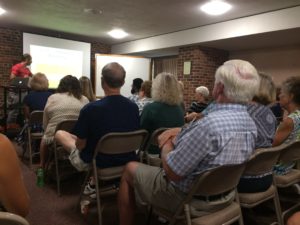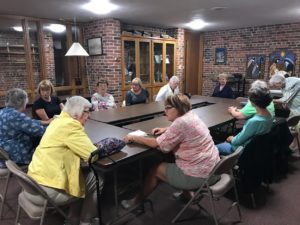 Brown Bag Bible Study
Brown Bag Bible Study meets for lunch and bible study. This women's group is currently using a study guide by Max Lucado. We meet at the church the third Wednesday of each month at 11:30 am. Bring a lunch and your curiosity!
Conversation Cafe
Our Conversation Cafe group meets to discuss variety of topics surrounding faith. Discussions range anywhere from bible verses to issues surrounding the church today. We meet the second Tuesday of the month September through May. Join us at 7 pm at Panera Bread.