Below is our current Fall 2021 worship plans!!!
We look forward to seeing you at one of these opportunities to worship together as God's people.
We are excited to ReGathering Together with Jesus, Joy & Generosity this fall. As we regather for worship in person this fall for our 8am & 10am services we look forward to seeing all of you. Below is the plan for our fall series with The Chosen.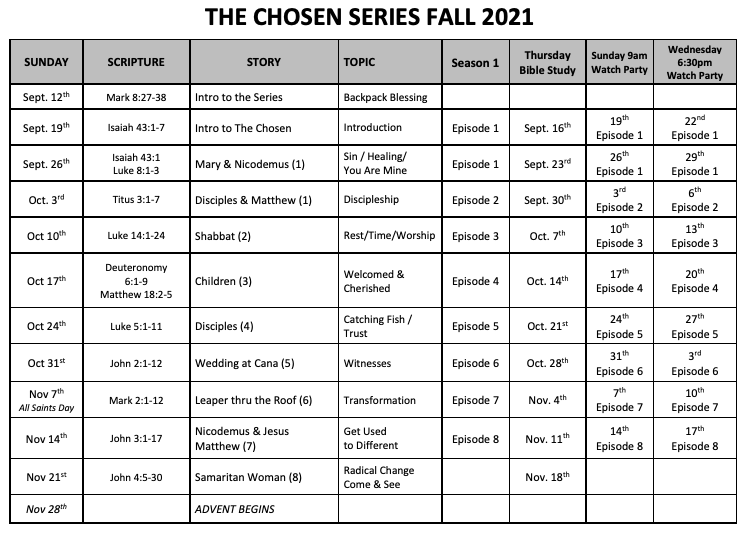 Please note we will keep the front page of our website updated related to masking for COVID protocols.
Tony Baumgardt – LCR Council President, (262)770-7107
Harold Holm – Vice President
Karen Pahl – Senior Pastor