Below is our current transitional worship plan…..for spring into the summer!
We look forward to seeing you at one of these opportunities to worship together as God's people.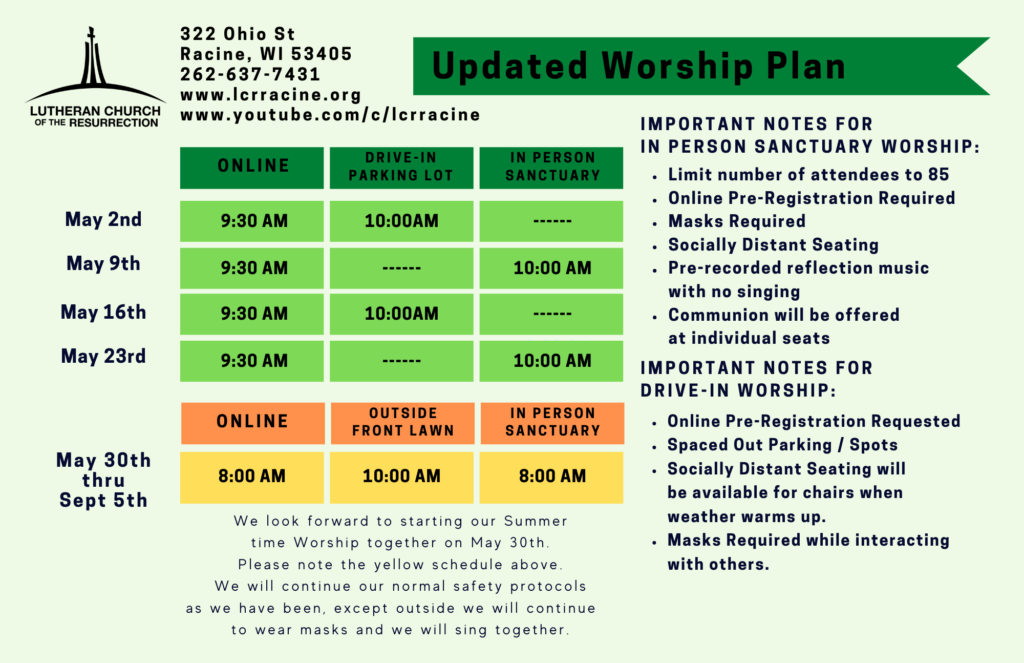 Please note that we will continue to update our worship plans as necessary due to the roll-out of the local vaccines and COVID related cases.
Blessings,
Tony Baumgardt – LCR Council President, (262)770-7107
Harold Holm – Vice President
Lynda Voll – Secretary
Leah Kruger – Treasurer
Karen Pahl – Senior Pastor